Hot and fresh male fashion influencers in India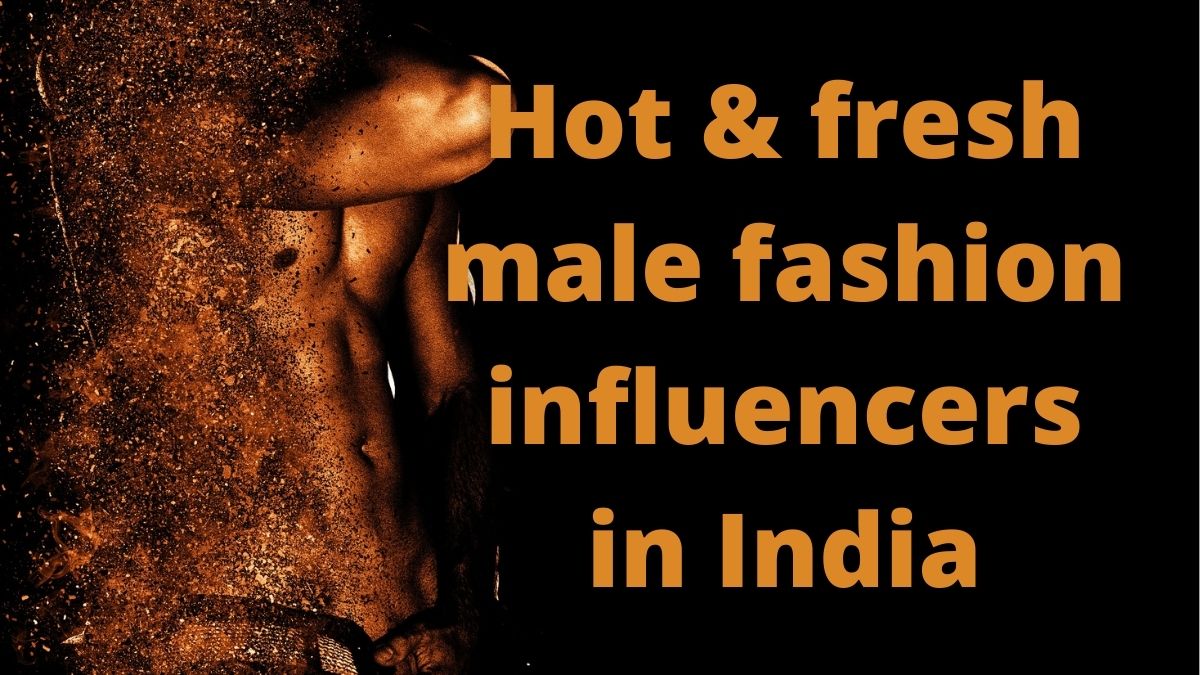 People tend to think only women have the sense of fashion in the right way. But talking about the male fashion game, there are some men who rule their style game. These male fashion bloggers have an outstanding sense of fashion which will amaze their followers. You can check their Instagram handles and you will have a reality check.
Usaamah Siddique
View this post on Instagram

When Usaamah was working as a celebrity stylist, his heart realized he could be a full-time fashion blogger. He did put trust and faith in himself and went on to become one of the finest bloggers of India. Usaamah is organized and passionate about his job and also has a blog of himself called "The dapper label". The fashion tips provided by him amuse the readers. As of now, he has around 85.6K followers on Instagram and with his hard work and determination, he will gain more. He has endorsed brands like H&M, Calvin Klein, Dior and other similar brands.
Jatin Jay
View this post on Instagram

The creator of The Style Doodler is a fashion blogger called Jatin Jay. With his stunning content, he has taken men's style sense to a new height. He has around 123K followers on his Instagram page. In his personal blog THESTYLEDOODLER, he gives tips from skincare to clothes and on every fashion aspect. Reviews of some men's products are also given by him. If any man wants any grooming and makeover tips, they can definitely follow Jatin Jay's advice.
Nikhil Kandhari
View this post on Instagram

Nikhil is a ball of talent. From being a fashion blogger to being a full-time stylist, he is also a famous influencer and a musician too. Nikhil can change any normal outfit into an amazing one and that is where his talent is recognized. He also captures beautiful pictures. By following him someone can definitely upgrade their styling sense and get a perfect make over. But we can safely say he is a human inspiration and there's so much to learn from him.
Karron S Dinggra
View this post on Instagram

Karron Dinggra was a corporate lawyer who found out about his passion for fashion and styling late. He chose his passion and created a blog called "The formale edit" which is now a popular blog. He innovates his fashion game by believing in his creativity which creates a personality with an edge. His styling sense is peculiar and over the top, which is loved by 445K followers of his. In the formal wear section, his style is unique and classic. He also gives grooming tips on his blog.
Abhinav Mathur
View this post on Instagram

"Abix" is a blog by Abhinav Mathur who has a luxurious and classy sense. He was brought to the blogosphere by some brands. His knack at fashion blogging was recognized by brands when he was doing theatre and they wanted him to curate content. His style is an inspiration and elegant in everyday lives. After watching his formal fashion sense, the followers keep their eyes glued to it. He has endorsed brands like OPPO and HP.
Riaan
View this post on Instagram

The blog owner of "Urban eye", Riaan has won many hearts and is called as grooming guru. He is a fashion enthusiast who indulges in luxury fashion, Riaan is someone who does his work effortlessly. His style is elegant and has a confidence style statement. He is not only known for fashion but also for his luxury, lifestyle and aviation which makes his blog more interesting.
Amaan, Armaan and Vivek
View this post on Instagram
A squad of three boys but has one blog in between. The team of three are a perfect combination of top three male fashion bloggers which take the attention away. Their blog is named as The Sobo Guys and has a dressing sense which is amazing. Their blog is a treat to the eye and an inspiration.