Meet the old face of Fair & Lovely, the new Mrs Dhar
Brand ambassador Yami Gautam is the latest celebrity to follow the Bollywood trend of taking on one's husband's last name and also preserving their own.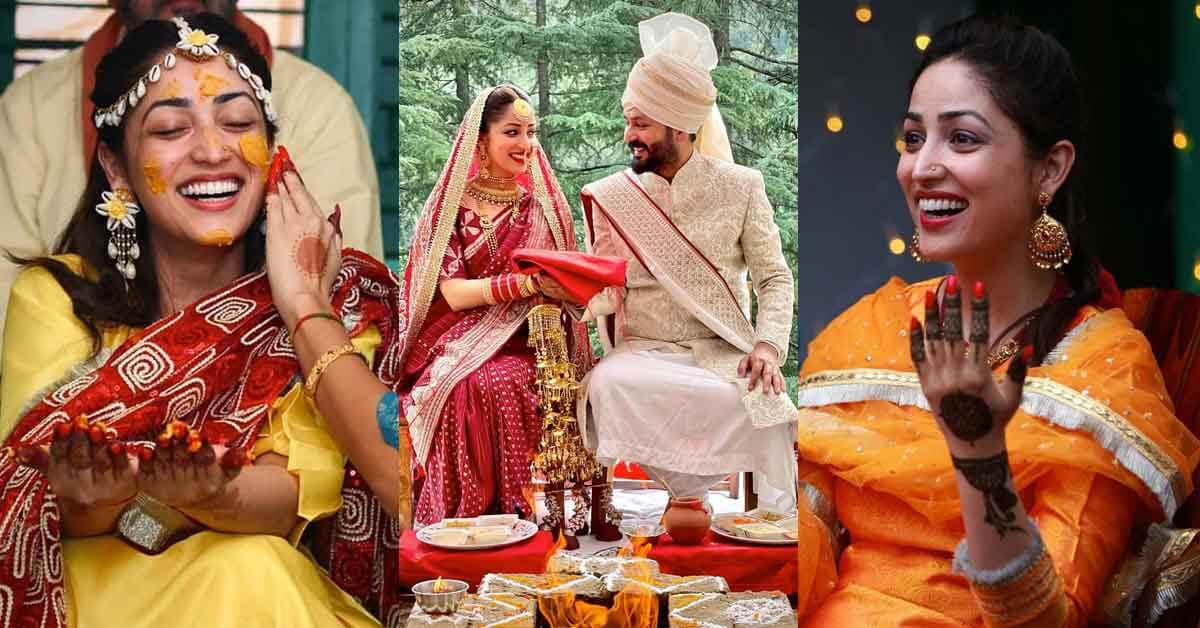 Bollywood actresses of today, who grew up with stauncher feminist values than their mothers, have defined their own terms of marriage. They are defying the patriarchy by refusing to let marriage derail opportunities for work, but there is still one element they seem to like – taking on their husband's last name. From Sonam Kapoor Ahuja to Kareena Kapoor Khan to Priyanka Chopra Jonas, and now Yami Gautam Dhar — this as a trend seems to be here to stay.
Yami, known for her supporting roles in films across many Indian languages, got married to the director of her film Uri, Aditya Dhar, in June 2021. The ceremony was small and low-key – only immediately family was in attendance. Although the marriage was announced in June itself, the name was changed on social media very recently.
It was noticed by netizens when the fairness cream Fair & Lovely advocate was promoting her new film, Bhoot Police, on her social media. It is difficult to determine when exactly the name was changed, but it could be strategy to do so now to create more buzz around her upcoming role.
Whether the name change is a promotional tool or not, it definitely gives an insight into the ongoing trend. Young girls who grow up idolizing these actresses may do the same when they choose to get married in the future.