Top 5 ad directors in India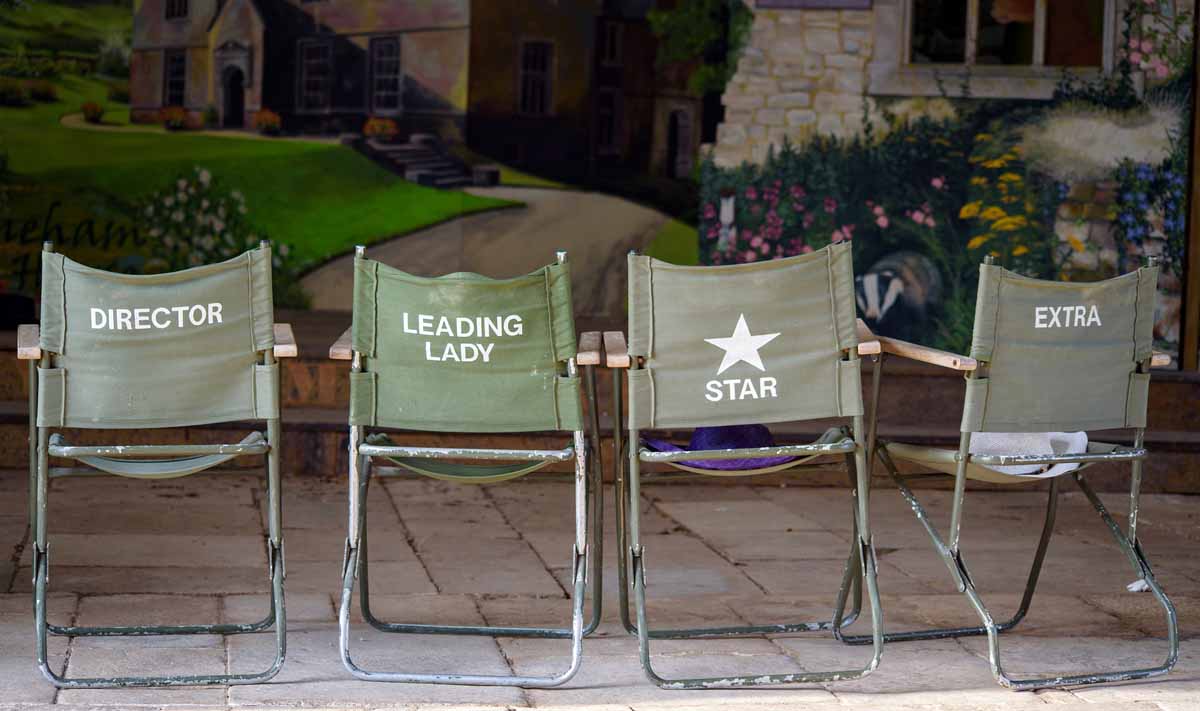 Have you ever wondered about whose brilliant brains create ads which influence us to buy certain brands? From 'Sabki pasand Nirma' to 'Darr ke aage jeet hai", we can play the ad guessing game easily now. These are the masters who create the advertisement for us in a beautiful way. Though some of us may have thought that ads are just a 30-second work or less than that, what we don't know is the hours and months of effort the team puts in creating the advertisement. India has some top ad directors which creates ads in such a way that we would always recognise and remember!
Piyush Pandey
We would not agree that you may not have heard his name. In the advertising world, he is known as the best player, with winning around 600 awards. Piyush Pandey is the executive chairman, National Creative Director of Ogilvy & Mather India. He has a big hand in making business as brands by creating information-based advertising for them. Because of ideation and storytelling ability with keeping a vision in mind, brands do give him the responsibility to portray them. Piyush Pandey is considered as ad guru of India. The ad guru follows a strategy called, 'Think Local and Influence Global'. He has created advertisements which have won the hearts of Indian society. To name some ad campaigns which he designed: Cadbury Dairy Milk: 'Kuch Khaas Hai', BJP campaigns for the 2014 elections, Fewikwik, Asian Paints, Vodafone and many others can be enlisted. The most famous one from one in his initial days through which he got recognition was Kinetic Luna: 'Chal meri Luna.'
"I believe in storytelling and that is what I was doing back then, and that is what my team also did, and maybe that is why almost everything we made back then turned to gold." – Piyush Pandey
Senthil Kumar
He is considered as the legend of the advertising world because of a lot of reasons attached. The main reason is that he is one of the brilliant ad creators of the industry. Senthil Kumar is the CCO (Chief Creative Officer) for J Walter Thompson. He is the only creative director on the MMA board and is known for winning Cannes Lions (The Lion Hunter) award for 16 times. Senthil Kumar has collaborated with big brands like The Times of India, MRF Tyres, Google, UNICEF Ford, Kingfisher Beer and many more. Because of his work with dedication, he has earned around more than 200 awards.
Prasoon Joshi
Prasoon Joshi says, "Khali shabd kuch nahi hota. If you don't have the right emotion behind them, the words will be hollow. The right time, the right emotion, and right delivery is what makes it." He is considered for art the perspective he has when creating a 30 second ad film or 3-hour film. From creating campaigns like Saffola ( Abhi to main jawan hoon), Marico, LG, Alpenliebe to giving fresh approach to movies like Delhi-6, Fanna, Rang De Basanti, Taare Zameen Par, he is known for his versatile nature in his work. Prasoon Joshi is the chairman Asia Pacific and CEO of McCann Worldgroup India. Along with contributing in the field of advertising, he also has contributed in arts and literature, and has earned Padma Shri award for his hard work. Also, Prasoon Joshi's famous ad is the Happydent one, which is considered as the best even today.
R Balki
He is known as loyal to making Television advertisements. R Balki is a man because of which we know "Daag Achhe Hai" is Surf Excel whereas when we remember Tata Tea, we also think "Jaago re", he has directed films like Cheeni Kum and Paa. Balki is CCO of the advertising agency Lowe Lintas (India). But his love always remains true to making ad films.
Prahlad Kakkar
Prahlad Kakkar has to say, "The true test of a good advertising professional is that if you see a competitor's film that is very well done, you wish that you did it and every film that you had done, you'd love to do it better again. That's a fact of life. You are as good as your last work always!". This bold man of the advertising agency has brilliantly created ads which have remained with us today as well. He specialises in innovation, technical excellence and creativity for which he has received a lot of recognition and awards. When we count his work which remember till date is Pepsi TV commercial, "Ye hi hai right choice", "I love you Rasna", "Everest ka tikha hai", "Maggie pichkoo" and the list is long of Prahlad Kakkar's work.
Disclaimer: This story has been sourced from a third party. We accept no responsibility or liability in any way for the content of this article.