Stay Alive is an amalgamation of my musical journey, says Style Bhai
Launches independent record label Touchpoint Tunes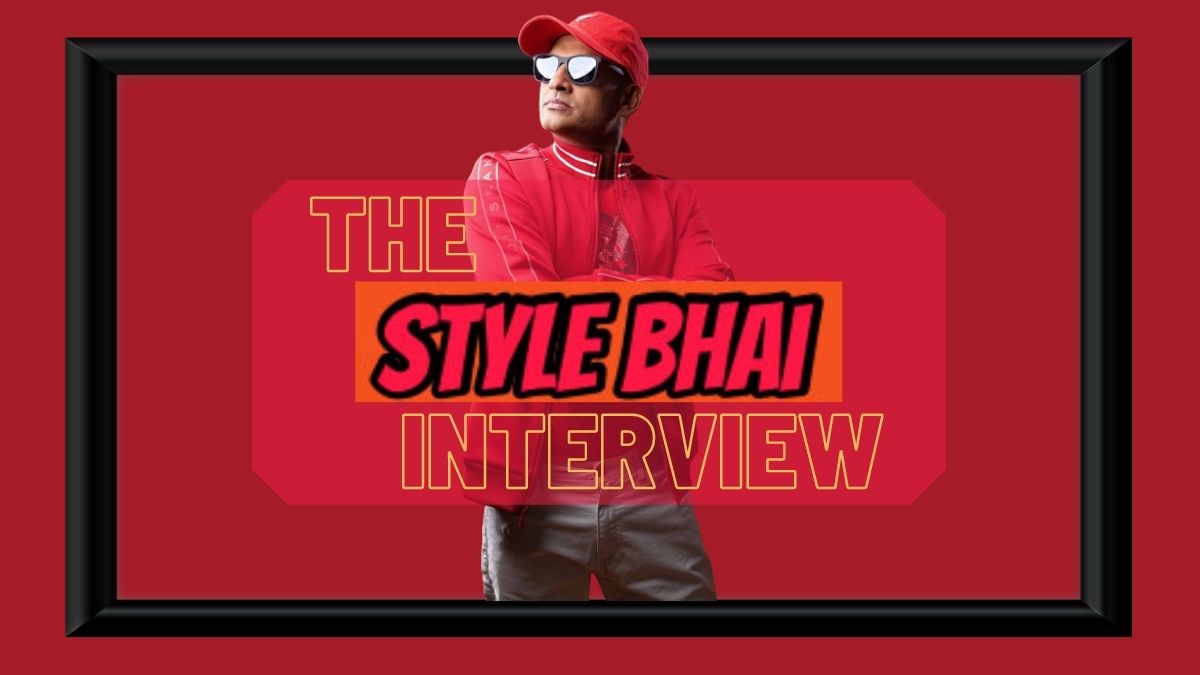 Your signature song Style Bhai was a rage in the 90s. And now you have made a grand comeback with your new video Stay Alive. Tell us more about your journey.
Sometimes magical things happen right around the corner from expectations. I was the prodigal NRI returning back to Mumbai from New York looking to make it big in Bollywood as an actor. Did the whole photo session with Rakesh Shrestha and knocked on countless producer, director and casting doors without a side role in sight! Funny fact: I go to director David Dhawan's house (internet was not there as we know it now so I didn't know what he looked like) before his Govinda hit films and he opens the door and I ask, "Is David Dhawan home", he was in the middle of eating his lunch with dal chawal dripping from his hand and he says, "No he is not home," with a naughty smile.
At the time I didn't know what he looked like but many years later I realized it was him! He probably had a million people show up at his door those days! I was new to the game and didn't know that it's not what you know ie. acting techniques Method, Meisner etc. but who you know! Thanks to Reggae God Apache Indian who blazed into the music world with his landmark 'bhangramufffin' debut, "Arranged Marriage." He set the tone for that audience and I was hooked on the idea of becoming a rapper. I had spent the whole of high school in Queens, NY, hanging around with my African American homies and was fully into Hip-Hop music and the culture.
I made an inexpensive quick demo and rushed over to the Ambassador hotel in town and met Apache Ji who was in town to do his concerts! He gave me good vibes from the start telling me he loved my lyrics and advised me to produce a better sounding demo to take around to the labels. I did that and got an album deal with Magnasound after top A&R guy of the Indi-pop era,  Madhav Das liked what he heard and saw. The label put me on the map as a 'whole new attitude to Indian rap'.
The "Style Bhai" album went Gold and people loved what they saw on TV and heard on radio! My debut song and video for "Style Bhai" was instantly accepted by listeners! The video was produced by Pritish Nandy's PNC company and directed by his son Kushan and starred Bollywood beauty Ashwini Bhave hot off her role in, "Henna."
Fun note: Aishwariya Rai Bachchan was approached to be in my 2nd song release's video called, "Sweet Ragga," she said she loved the song but declined due to not wanting to shoot in the sun right before the Miss World pageant that she ended up winning! This was followed up by the Raju Singh produced album, "Roop Inka Mastana." The 'Roop Tera Mastana Remix' song with awesome singer Shaan and I that went platinum plus selling 15 lac (1.5 million) physical copies and made Shaan and I major contenders in the music game!
In the hit remix song's lyrics I spoke about our Super Girls who had just taken the world by storm with Sushmita Sen winning Miss Universe and Aishwariya winning Miss World. After another album called "Desi Style," Magnasound closed shop when they were shut down by Asha Bhosle ji's royalties lawsuit on the Adnan Sami megaton album. The situation is mentioned in the first few lines of my song, "Stay Alive," and how I had to get into Bollywood to pursue music after my golden and platinum runs during the classic Indi-pop era.
What's Stay Alive all about for you?
Stay Alive means the world to me. It's my first full song release in many years. It's an amalgamation of my musical journey thus far and a deeper delve into music with my brand new record label Touchpoint Tunes, Red is the predominant color in my video and it represents life and energy.
I finally got to do the PR that I consciously chose not to do it when I was working with Pritam. I get to stand on that musical roof and claim my work in massive and nuclear Bollywood mega hits like, "Twist," "Love Mera Hit Hit" "Character Dheela," that many people including Style Bhai fans didn't know I've co-written and co-composed and rapped on respectively with Pritam. So much of Indian music is Bollywood that I had long ago decided to be a commercial rapper to have my rap and reggae in the biggest demographic. I stayed alive and successfully!! How many people can claim doing rap reggae on a 100 million times viewed song like Salman's Pritam nuclear hit, "Character Dheela," while STILL not being credited on it by T Series!
Few years ago, at a friend's place in NY, a well dressed desi lady in her 40's sang me ALL my rap reggae, to the word, from Character Dheela! That is what I consider staying alive and delivering lines that have what I call 'stickyness'. I write not just for the sake of it but give a vibe that is ever-lasting. I strive to create an image and story in the listeners minds with my lyrics.
The Stay Alive video has special appearances by some big names in music. Looks like they love you a lot.
I was blown away by all these giants sending me their clips for my video at my kind request. I continue to feel blessed about it! Massive love and respect to de legendary Apache Indian! De Don Raja! my reggae guru, who inspired me to sing and rap, Namaste and a bow to Apache Jiiiiii and also to mentor Jack Ponti (not in the video) who is a giant in music having written with Bon Jovi and Alice Cooper!
Huge respect to Anu Malik Ji my label mate from Magnasound and my brothers Pritam, Vishal Dadlani, Vishal & Shekhar, my dudes the awesome Salim Sulaiman, Suparn Verma, Sonu Nigam, Shaan & Sagarika, Raju Singh, Quino from Big Mountain Band, Arya Acharya, Rana Mazumdar Bollywood vocal session coach and talented musician, the famous RJ Rohini aka Heroini, well known Filmfare red carpet host Angela Rebello, musician and friend Subhi Khanna, film-maker friend Raaj Rahhi, actor/rocker Vishal D. Rajan, and even my coolest fan Paraag Sharma! They all sent me their love via the clips they so kindly took time out to shoot! It all comes down to the relationships and great vibes I've had with these giants over the years! I was so close to their fire that I've become fire! Everyone who I've shouted out in the outro part of this song has created magic time and again and sometimes that magic has been created with me in the room!
Salaam and Namaste to Bollywood A-list actors Akshay Kumar (my personal and professional meeting with him on the sets in Mehboob Studios are in the third verse of my song), Shah Rukh Khan and Deepika Padukone (I wrote, co-composed melody on the opening two lines in the Pritam nuclear hit, "Love Mera Hit Hit.") Salman Khan (Character Dheela), Saif Ali Khan (Twist  Chorus wrote/composed melody – Love Aaj Kal)  Hip hop hooray to actor Ranveer Singh and to my homey and Style Bhai fan (as I am a fan of his work too) actor Vijay Varma bhai who both support the Hip-Hop Movement!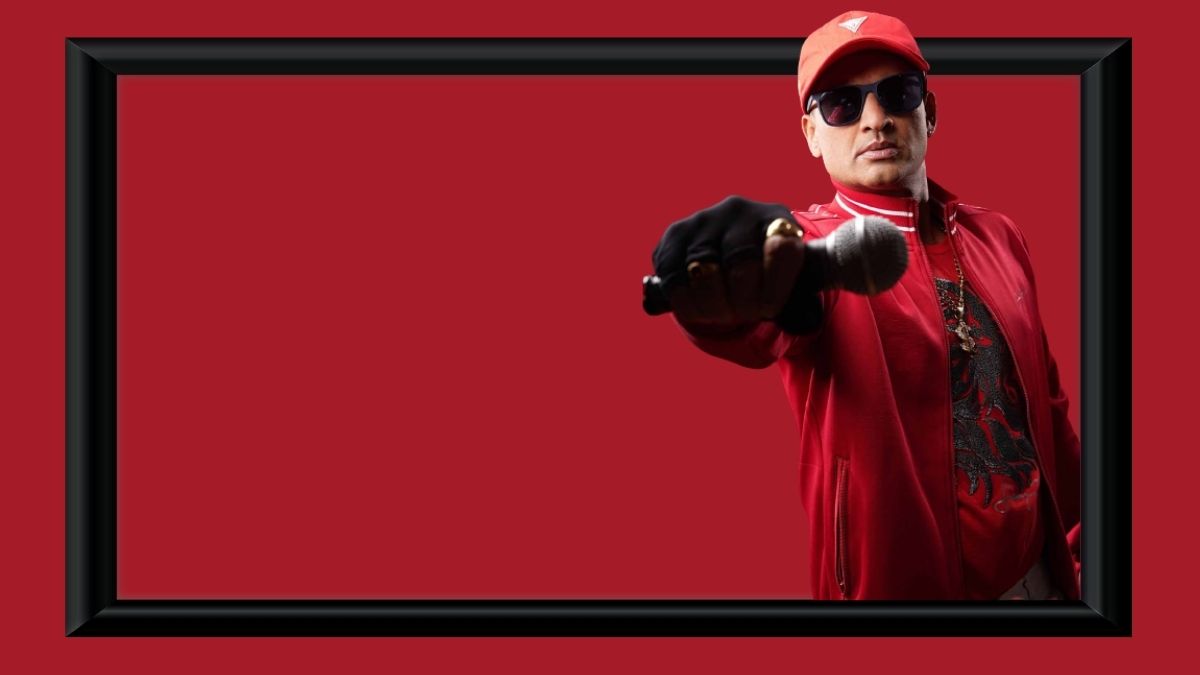 You have Shimla rapper FloTrix aka TrixTer doing the intro / outro commentary in Stay Alive. Tell us more about your association with him.
Shimla based MC FloTrix aka TrixTer is a very special blessing in my life. A bit of back story first. The latter part of last year a Style Bhai fan's son named Arav Singh hit me up on Facebook demanding a new Style Bhai rap!
I recorded an older bhaigiri song I had and this 14 year old kid puts together a video for me in no time and releases it. He pushes me to get busy on my socials and even did poster work on a song that was supposed to be released. My Mac laptop literally and totally crashed right as I was finishing the very final edit for the video and I felt it was a sign from the universe not to release that song as it was meant as a Bollywood demo initially.
A few months later an MC named FloTrix hits me up with a message on that same FB post of Arav's saying that I was one of his inspirations to get into MC'ing years ago as a youth in Shimla. I checked out his music online and got blown away by his huge lyrical talent and MC'ing skills! I immediately responded to him and we connected on every possible level.
We started to work on a couple of songs that came together so quickly and so well that we worked on 6-7 songs. That's when I realized that instead of releasing singles and duets I have to start a record label. The original, "Stay Alive." song was a full on duet with TrixTer and we shot videos for it in March 2021, me at Times Square NYC and him in Shimla.
During the song's mix and later video edit my business partner and I had a conversation and decided to have this be a Style Bhai 'come back' song and not a duet. Trix is in my video representin' to da max and our duet of the same song is about to be mixed and mastered.
The new, "Stay Alive" duet version will have a new name or extended name and the video will feature both of us! I'm sooo ready via Touchpoint Tunes to show the world who FloTrix is and what talent level he's at! He is officially the first artist to be released through Touchpoint Tunes and we have three more duet songs on the way!
We have a symbiotic relationship in where I improve his melody mindset and he improves and updates my rap verse outlook. I cannot wait for the next three songs to come out. We have a crazy dope duet rap/R& B song and then another hard hitting slammin' social conscious rap song that will be released in the next few months. In FloTrix I've found my dope MC judwaa bhai! Much respect to his grind and talent!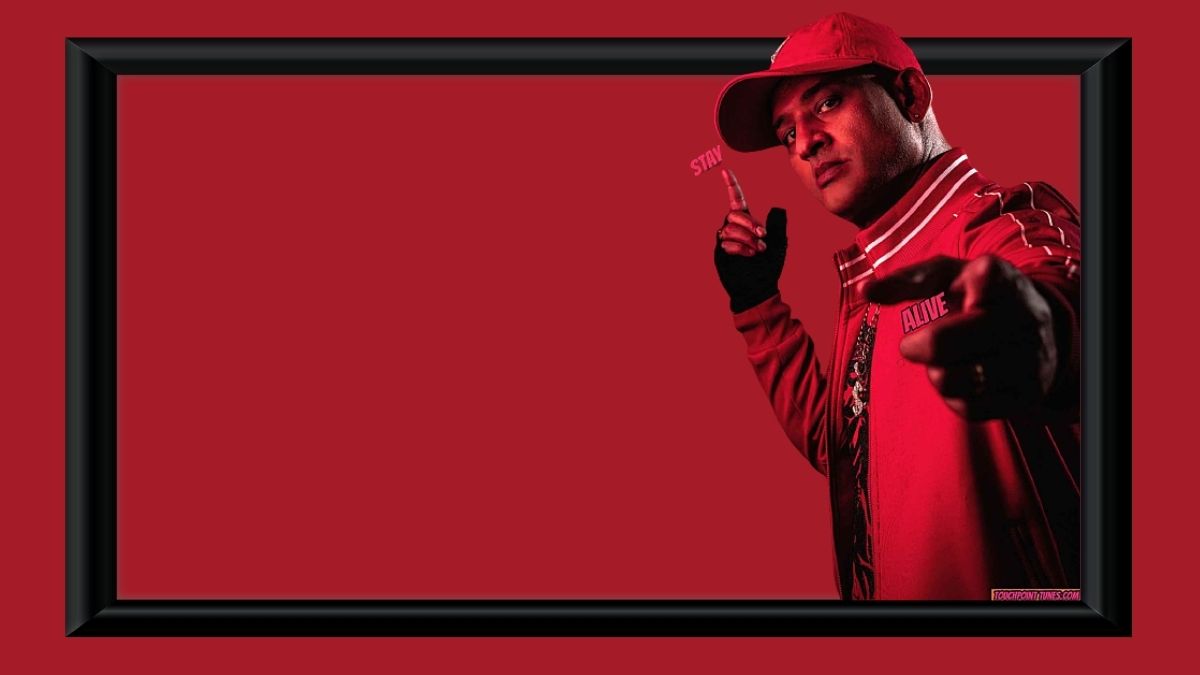 Your video even has shout-outs by your school-going son Saje under his newly acquired nickname Saje Bhai. That must have been good fun for him.
He loved every bit of it, from recording with me at my studio at Touchpoint Sound NYC and shooting his first ever hip-hop video! Saje is a level 4 classical piano player and has been a high ranked USTA  Eastern Tennis player the past few years and when I wasn't actively doing music in 2019, I decided (for him and his tennis) to work the US Open, specifically the fitness room.
The job gave me a birds eye view of how the top players train. I've also worked at all the New York Opens because after playing 12 years of cricket as a youngster at Shivaji park and later in A level league teams in NY my new love for the past 7 years is tennis!
I was lucky to run into top Indian doubles player Rohan Bopanna who insisted I record a video rap for him then and there in front of the whole Indian contingent who were there including top players, Sumit Nagal, USA player Rajeev Ram, Prajnesh Gunneswaran, Divij Sharan. Sumit Nagal actually asked me to teach him how to beat box (bebox) (mouth percussion) as he was leaving the US Open the day after playing the great/goat Roger Federer! Sumit is a great guy and a strong player! In fact they are all great players and awesome people! The uber cool, Rohan Bopanna posted the rap I performed for them on his Insta go check it out!
August/September 2019. I reached out to Rohan recently and mentioned the video I was editing and he was busy travelling but sent me a photo to use. Also top fitness coach and awesome human being Jason Stacy, who is the trainer for World number 2 women's tennis player Aryana Sabalenka and I became friends during the 2019 tournament and we kept in touch. He is a force with fitness and life skills like no other with an amazing coming up the hard way struggle story that is now a mega success story.
I mentioned I was doing the video and he sent me some awesome clips of him doing fight moves. Massive respects to Jason and to all the great Indian tennis players I've mentioned! My son Saje Vijay Menon and I wish you all the best for the 2021 US Open that's about to start in a few days!
Also have to shout out player Aisam Qureshi (who recently teamed up with Rohan Bopanna – they had a great run years ago known as the Indo-Pak Express!) A great human being who plays awesome doubles and a noble spirit who helped a ton of people out by personally distributing food and necessities during the pandemic!
Gotta shoutout top American player Tennys Sandgren who got me rapping for the camera at the New York Open a few year ago! And top players Reilly Opelka, Francis Tiafoe  and Nick Kygrios for the good vibes! Petros I see you! Shouts to John McEnroe tennis academy Syosset too!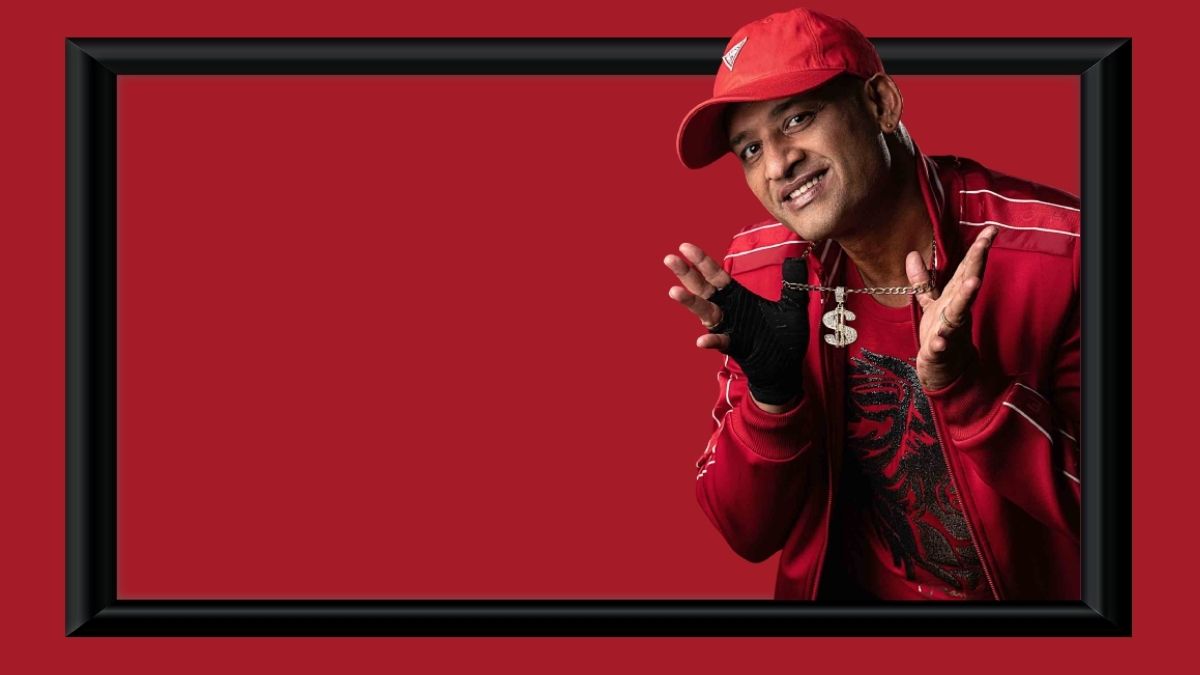 You have launched your independent record label Touchpoint Tunes with Stay Alive. Will it be promoting other singers and composers too? What kind of music do you plan to release under Touchpoint Tunes?
Yes, we will be promoting new rappers, singers and composers after Trix and I release 3 duets but creative and development work will continue with two new artists, the idea is to not be a traditional music label and sign artists. We are currently only going to be working with artists who are not interested to be signed and prefer to remain independent working on a song by song basis.
Sure I would like to sign artists but only if the vibe is 100% real. I plan to keep my business clean, transparent financials with artists and without paying for fake views and streams and to grow an organic audience!
The dope hot MC FloTrix is the first artist that TPT is working with followed by more artists who we are currently developing. Right now the focus is on Hip-Hop with in-house producer Erik Diaz aka Vitamin E providing the heat, E did beats and played the signature flute on the nuclear Shah Rukh Khan Pritam hit, "Love Mera Hit Hit."
Touchpoint Tunes will create music for all genres, Bollywood songs, Indian pop songs, a few select regional language songs and also English music for pop audiences worldwide. Touchpoint Tunes! Da New Label! Skywards!